Woody's MARTIN D-45k Koa Wood Guitar Page


The Martin D45k was officially introduced on July 15, 2006 at the US-based NAMM conference in a press release that read:
D-45K Flamed Hawaiian Koa
The new Style 45 Martin guitar is a Sitka Spruce top, rosewood body Martin guitar that has been the flagship of the Martin guitar line since the early-1900s.
This famed Martin D-45 is made with beautiful flamed Hawaiian Koa wood.
A two-piece back and sides of highly flamed Koa, Sitka Spruce back braces, a genuine Mahogany low-profile neck.
A solid diamond volute, square tapered headstock with an East Indian Rosewood head plate and a full gloss finish throughout.
In 2009 Martin's Paula Primrose confirmed that
production of the Martin D45k koa
was limited to a total of 55 guitars (plus three 2005 prototypes).
2005 - 3 (Prototypes)
2006 - 44
2007- 9
2008 - 2
If you have one of these rare Martin D45k guitars, drop an email to Woody
From the Martin web page at:
http://www.martinguitar.com/history/dating.html
| | |
| --- | --- |
| Year | Last SN of that year |
| 2005 | 1115862 |
| 2006 | 1197799 |
| 2007 | 1268091 |
| 2008 | 1337042 |


"Pre-Ban" WEST AFRICAN HARD IVORY
NUT, BRIDGE AND PINS ADDED
During 2011 the original nut, bridge and bridge pins on the D45k were upgraded.
Shopping the Internet, Woody settled on choices available from Bob Colosi.
"Pre-Ban" West African Hard Ivory components were fitted by a Denver-area master luthier.

The West African Hard Ivory nut (us$45) and West African Hard Ivory saddle (us$43) were pretty reasonably priced
while labor to cut and install them was about us$100 each
The West African Hard Ivory bridge pins with abalone inlays cost about us$130 for the set of six.

The expense of a neck adjustment and new strings were also required to complete the effort.

Although it probably will not be popular in certain circles to say this,
For the us$525 invested in this project I do not believe the tonal or visual improvements were sufficient to justify the cost.
I would neither recommend nor do it again.


Left: The original plastic nut, bridge and bridge pins on the D45k
Right: From Bob Colosi.
"Pre-Ban" West African Hard Ivory components were installed in 2011



FISHMAN ELLIPSE AURA On-Board Preamp ADDED
During 2012 my originally installed internal active Fishman Acoustic Matrix Natural One pickup was upgraded.
As in my Guild F-512 a Fishman Ellipse Aura under-saddle pickup was installed.
This allows better on-stage control of the tonal qualities without drilling gaping holes in the sides of the guitar.

Think about it ... technology marches on.
I believe that those instruments with holes cut into the wood will have reduced collectable value over time as the volume controls get noisy and the components age and fail.

Really... would you buy a 50-year-old acoustic guitar with tubes (valves) in it?
So who 50-years from now will want to pay real money for your guitar
containing early 21st-century electronics and
a massive and unmaskable hole cut prominently into the side?

The Fishman mounts inconspicuously in the sound hole.
If you don't want it or you want to replace it... take it out.
No holes, no permanent defacing of the instrument.
The 9-volt battery mounts in a small case Velcroed inside the instrument.
Using the USB connection, you can upload up to four additional tonal voices to enhance your live sound through a sound board.






In 2007 the Martin D-45k carried a manufacturers suggested list price of us$9600.
The next closest Martin koa option was the us$50,000 custom-order Martin D-50k.



Sure there are many top-end guitars these days
but Martin (since 1833) is not "just your Grandpa's guitar"
In April 2011 Guitar Center advertised the Martin D50k for sale at us$40,000.
The ad read Martin remains "the gold standard for acoustic guitars" - to which I wholeheartedly agree.
Above: Pages from the 2007 Martin D-45k sales literature


Collector value of the rare Martin D-45k is expected to increase
as Koa wood availability continues to struggle

According to a web page at:
https://christianguitarworks.com/About_Tonewoods.html
.... Hawaiian Koa and its Australian cousin, Black Acacia (otherwise known as Australian Blackwood).
These woods are among the most beautiful.
Often found with a light, honey-brown color, they can combine vertical color bands with flamed figure,
though flamed sets are becoming increasing more difficult to come by.
Though Koa is technically not endangered, good old trees are few and far between on the islands and
prices for the best sets are sometimes on a par with Brazilian rosewood.
According to a US Government web page at:
http://www.na.fs.fed.us/pubs/silvics_manual/Volume_2/acacia/koa.htm
Koa forests were more extensive in the past than they are today.
Land clearing, poor cutting practices, and destruction by animals, insects, and fire have all taken a toll.
The volume of koa sawtimber totaled about 187 million board feet in 1970.
At that time the commercial koa forest land in the State totaled about 7500 ha (18,600 acres),
and commercial ohia-koa forests about 17,500 ha (43,200 acres).

Age of koa trees cannot be determined.
Growth rings were not correlated with "annual rings".
Old relic forests still in existence were probably present at the time
Captain James Cook discovered the Hawaiian Islands in 1778.
The Martin D-45k remains my first choice
for a six-stringed acoustic instrument
Consider that, with a few exceptions, the larger mass retailers
will commonly list guitars in their catalogs from companies
that are set up to mass-produce items.
A manufacturer that can build large numbers of instruments infers
you may be sacrificing the uniqueness and quality of what you are playing.
The margin of profit is better selling many mass-produced assembly-line instruments
compared to one hand made unit such as a high end Martin instrument.
Consider the handmade by human hand uniqueness of these high end guitars
against the computer created instruments
made by some companies (such as Taylor and Gibson).

Rarely will you see a Heritage or Martin D45 listed in the printed catalogs of these retailers.
You will commonly see the standard issue Fender, Epiphone, and Gibsons.

For my 6-string acoustic guitar there was never a question that
renowned Martin workmanship and wood choices would not disappoint.
Over the years I was waiting for just the right guitar to find me.
In the early 1970's, two guitarists with "The Little Folk,"
a music group I performed with, introduced me to their Martin guitars.
Shopping for a Martin for over 30-years
(I first considered but declined a pawn shop D18 in St. Petersburg, FL in 1974)
I had been holding out for just the right D-45 with Brazilian Rosewood sides and back.


At a music store in Orlando, FL in 2003 I played a Koa wood-based D-42k-2.
It was a drop dead gorgeous instrument and sounded great in testing.
There is an example of one being play on YouTube. CLICK TO HEAR.

When I learned that Martin was making a limited number of the D-45 dreadnaughts
using the flaming Hawaiian Koa Wood for the sides and back,
I concluded that subtle tonal differences
between Brazilian Rosewood and flaming Koa
were not worth the additional expense.
The Koa beauty won me over and
I located this instrument and bought it.

SIDE ISSUE:
When shopping for my 12-string in 1983,
I called professionals on both coasts of the USA for opinions.
I was intending to purchase a Martin, such as a D12-28.
Consistently, I was advised:
"If you want a six-string acoustic, buy a Martin.
If you want a 12-string acoustic, buy a Guild.
The double truss rods in the Guild neck make it a superior instrument."
I have not been disappointed with my Guild F-512.
The sound, volume, and clarity are unsurpassed.


Martin D-45 links (Click on the picture to follow the link)
ADDITIONAL LINKS:
Martin information from wikipedia
| | |
| --- | --- |
| Year | Last SN of that year |
| 2005 | 1115862 |
| 2006 | 1197799 |
| 2007 | 1268091 |
| 2008 | 1337042 |
See also: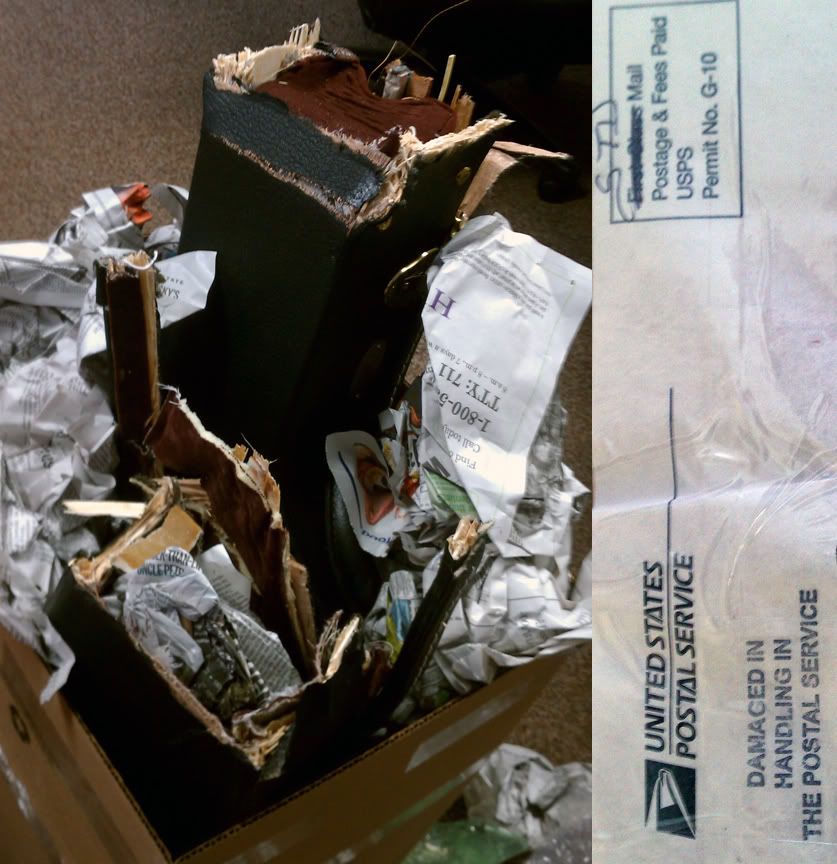 Martin D-45k destroyed by Post Office

The Unofficial Martin Guitar Forum
The Martin Owners Club
DO YOU HAVE A MARTIN D-45k Koa wood GUITAR?
SEND A PICTURE OF YOU WITH YOUR GUITAR and/or A STORY

Perhaps we can include it on this page
Send email to Woody
Since there are so few of these guitars in existence, perhaps it would be fun to know where they all are.





BELOW:
Hi. Proudly (and smelly...) from Italy !
P. -- Giuseppe N.
SN 1162046 from 2006


- A beautiful tool for your enjoyment! - Woody

Hi Woody
This (below) is my D45 KOA that I purchased a couple of years ago (price € 6350,00) today €/$ rate = $ 8555,00
Ciao: Sergio F IMOLA - ITALY
1160206 Sergio's 2006 Martin D45k koa


- That' sure is a really a nice instrument, Sergio.- Woody
Hey Woody Good website.
You have learned the secret of the Martin D45 Koa.
Here is a picture of mine No. 1260441 (2007).
I would not sell it for $25,000.00 because of the tone. It is priceless.
And the SMELL of Koa is something never mentioned.
When I open the case there is a sweet fragrance of fruit wood that permeates the room unlike any other.
It smells like sweet grass or sandalwood. My D45 KOA is in absolute mint condition with perfect action stored with a humidifier.
I have read that Koa has a more mellow tone than Brazilian rosewood and I've never played a Brazilian D45
but the D45 Koa outshines any other Martin I have played by a wide margin. I also own a new D28VS and an 1898 0-21 Brazilian.
I also own a 1980 Rod MacLeod Canadian handmade cutaway that blew away any Larivee that was in the same room.
Nice, beautiful-sounding guitars but yet so inferior to the D45 Koa.
Keep the faith. Martin S.

1260441 Martin's 2007 Martin D45k koa


- I do agree that koa has a great smell - Woody

Woody,
I enjoyed looking at your D-45 Koa page. I have ten Martin instruments
but my favorites are my D-45 Koa #1156022 and my OM-42 Koa sunburst #1131325.
Let me know if you'd like to see some images.
Rick B
- Would sure love to see some images, Rick. Great to hear from you. Woody

1241266 2007 OkMusic 6.4k
Contact WOODY for questions or comments about this page via email.
All personal comments, pictures copyright 1996-2015 - R. Linwood (4L RANCH)
LAST MODIFIED:

Since 19 November 2009: